Menu
Whether its an early breakfast, a business lunch or a meeting with friends after work, enjoy our food menu in our Red Zone Sports Bar and Restaurant. After relaxing time in the steam room you will find a cozy restaurant with easy atmosphere to have your delicious meal. We offer a full bar with domestic & foreign beer selection. Our menu will satisfy even the pickiest foodie with delicious choices of Steaks, Fish, Soups, Russian and Mediterranean Food.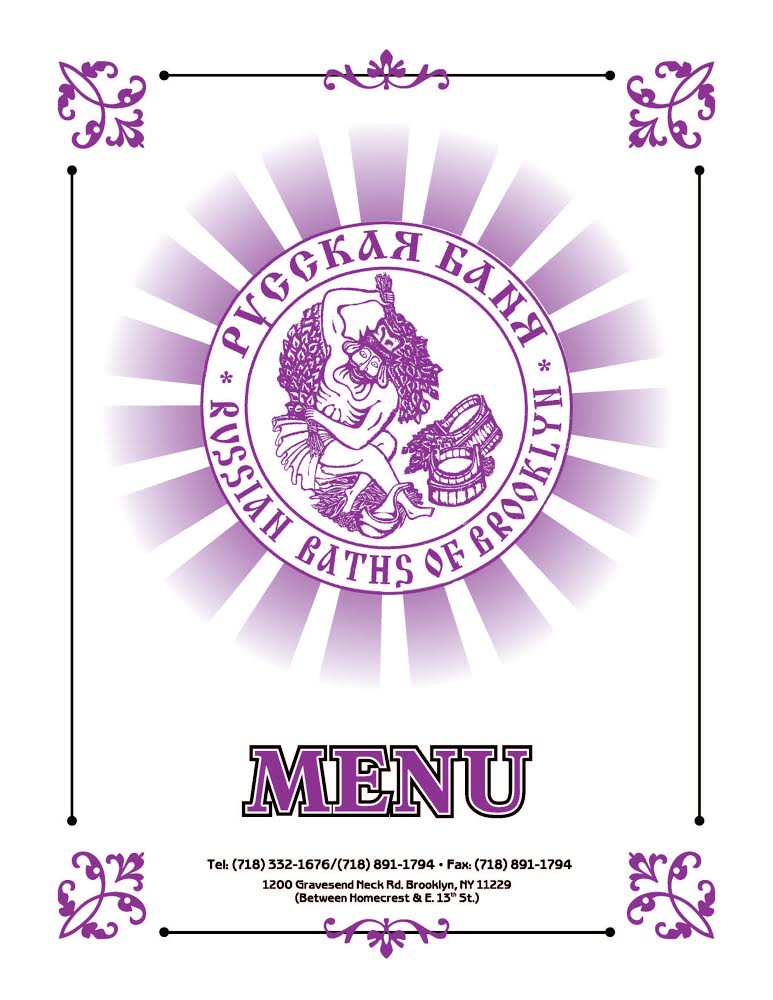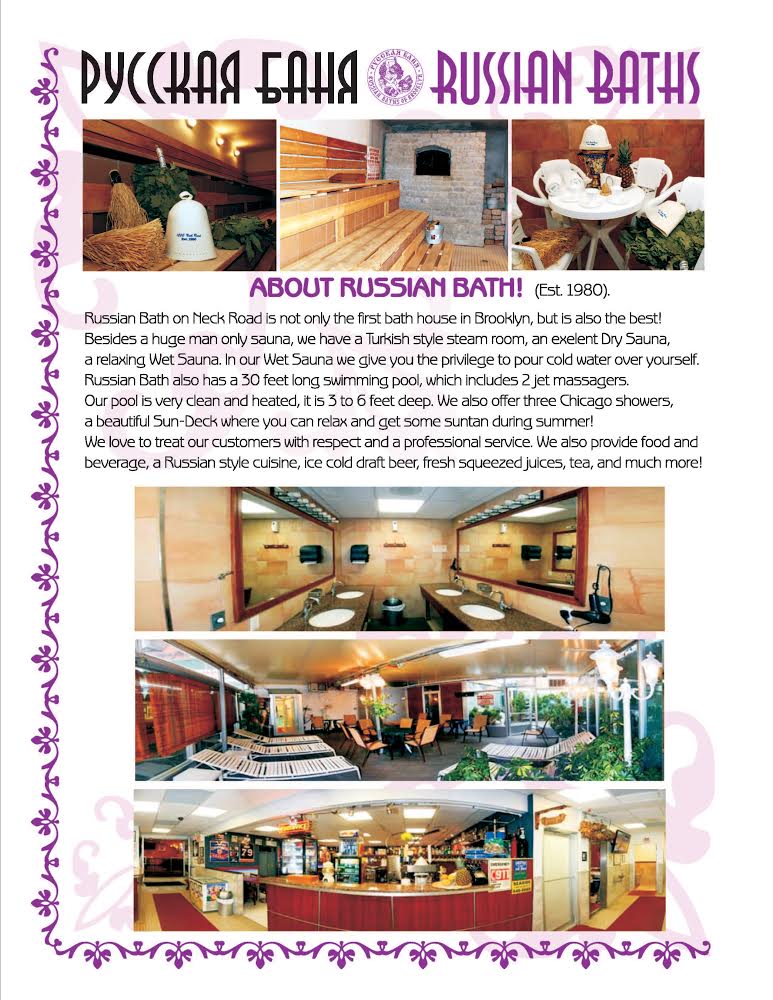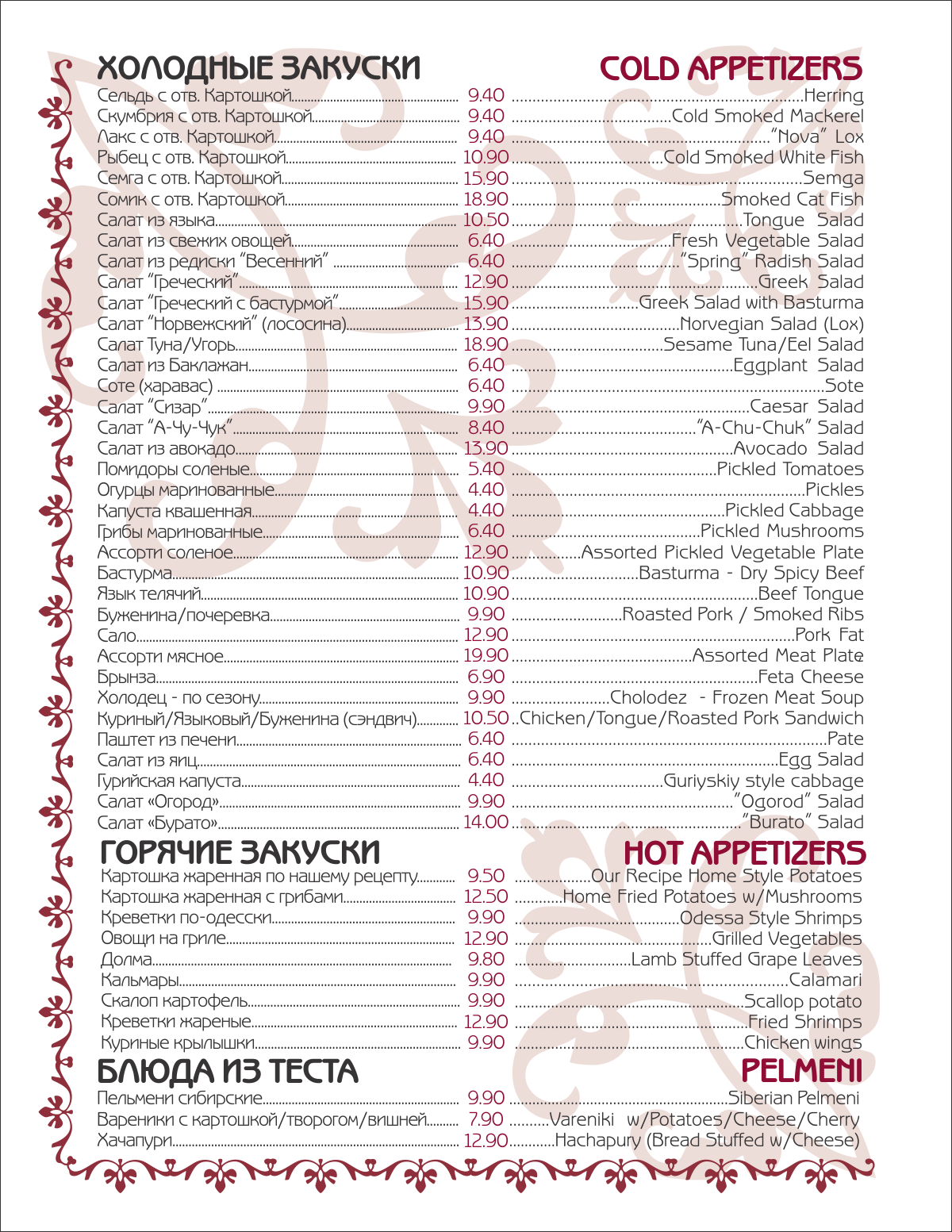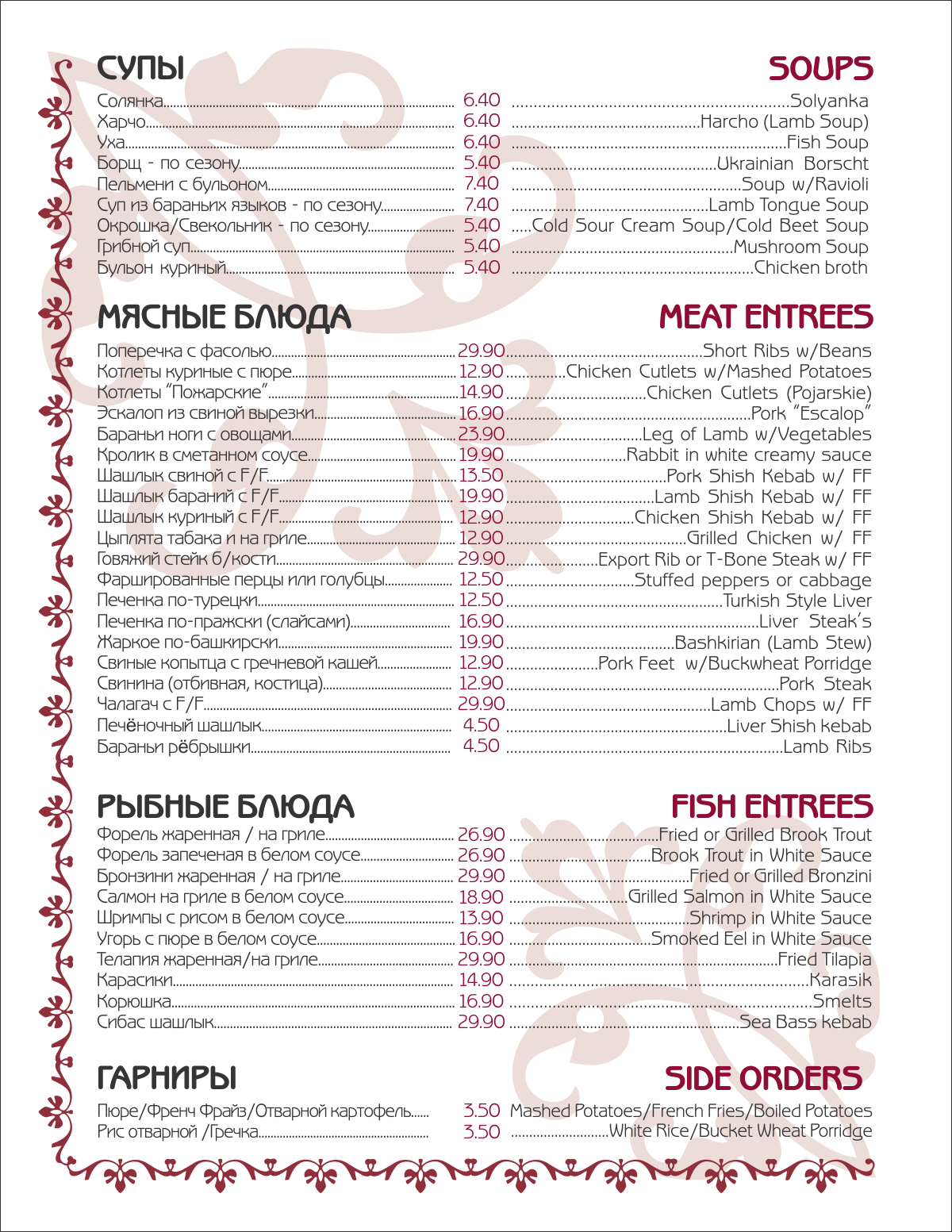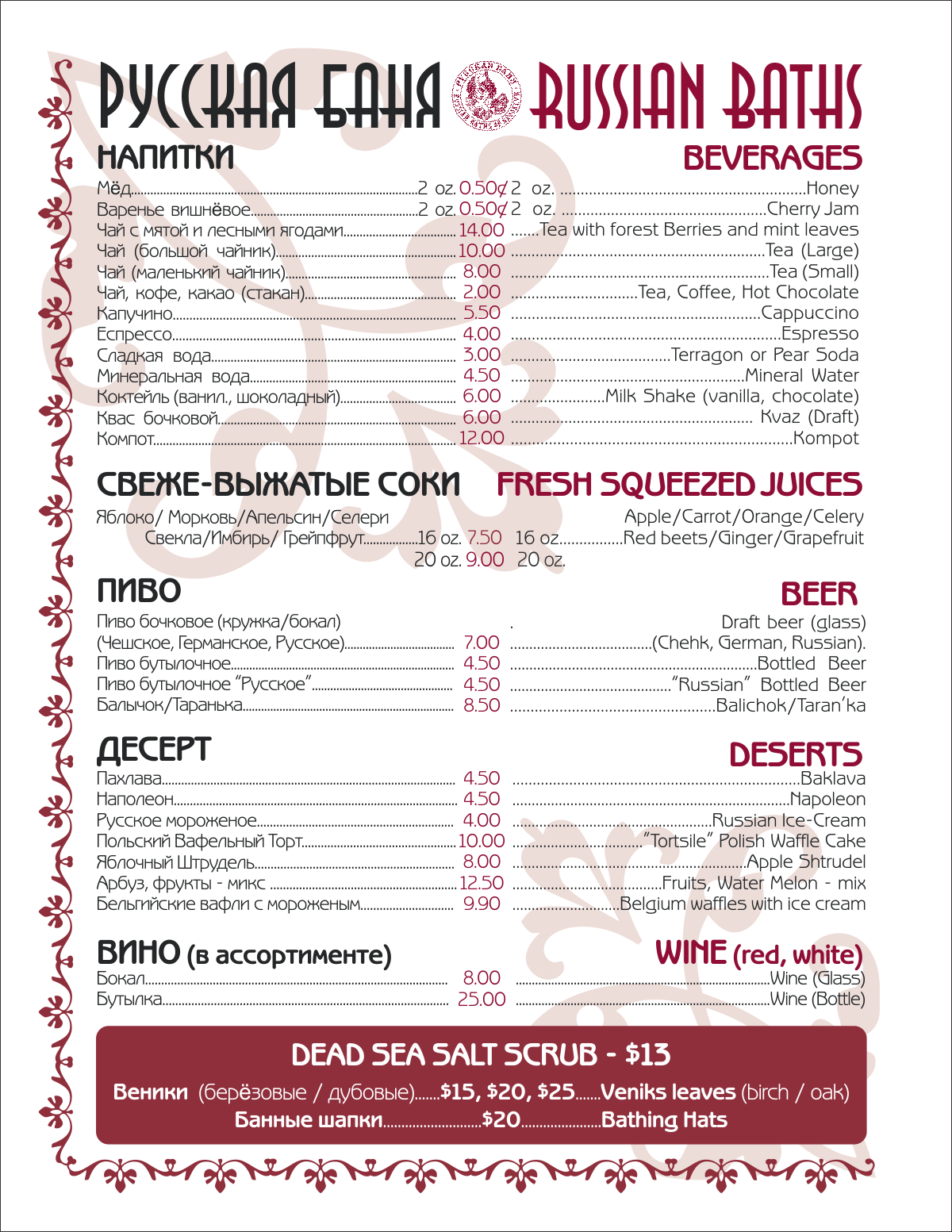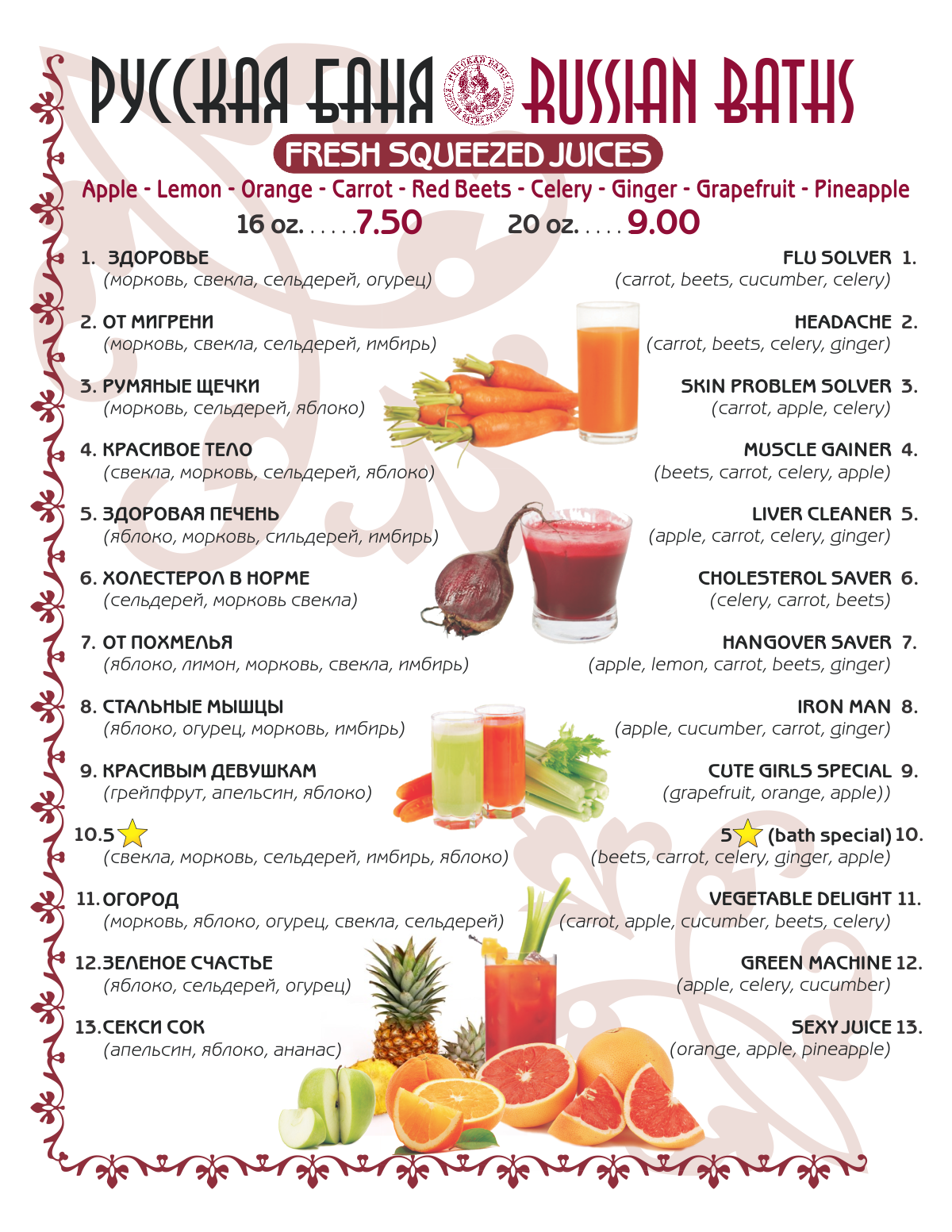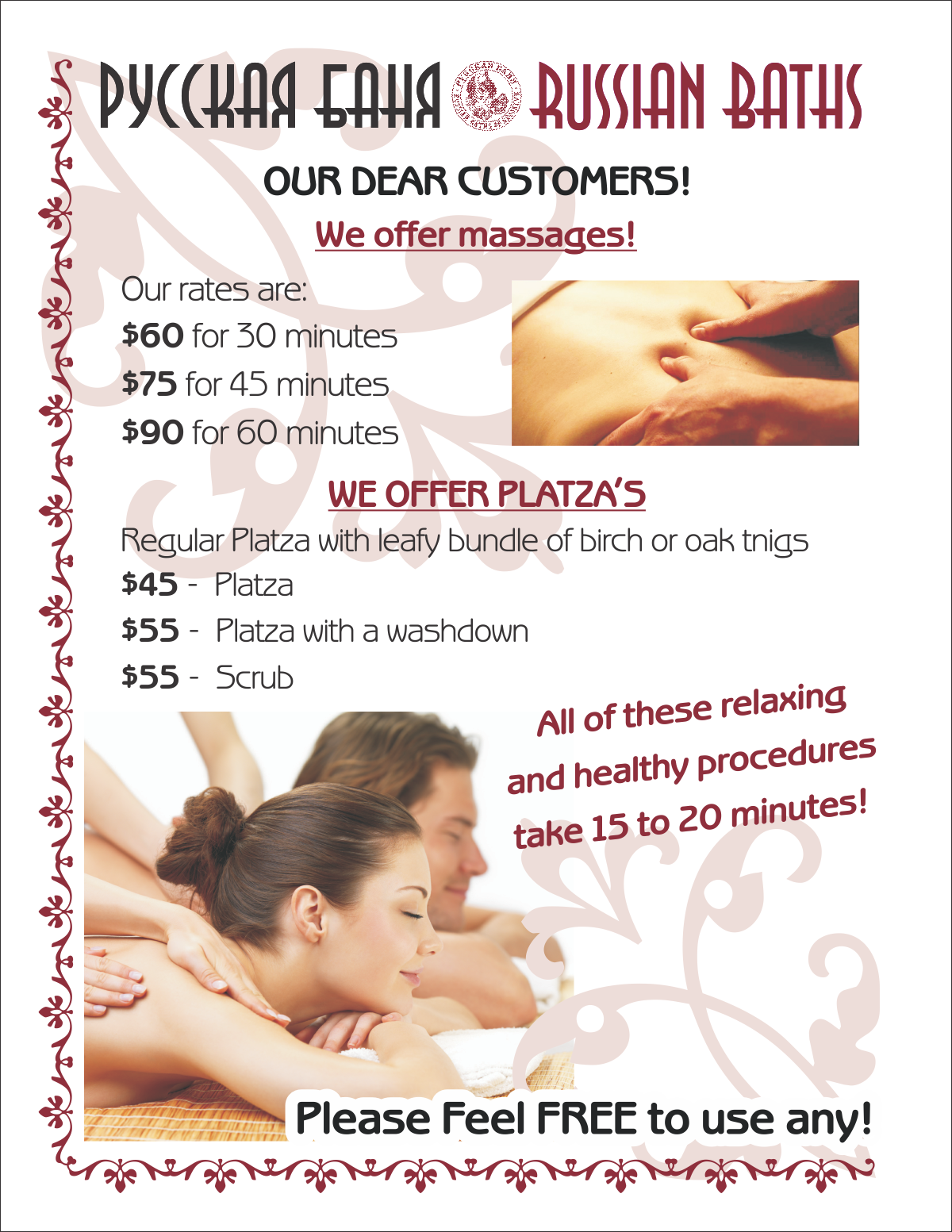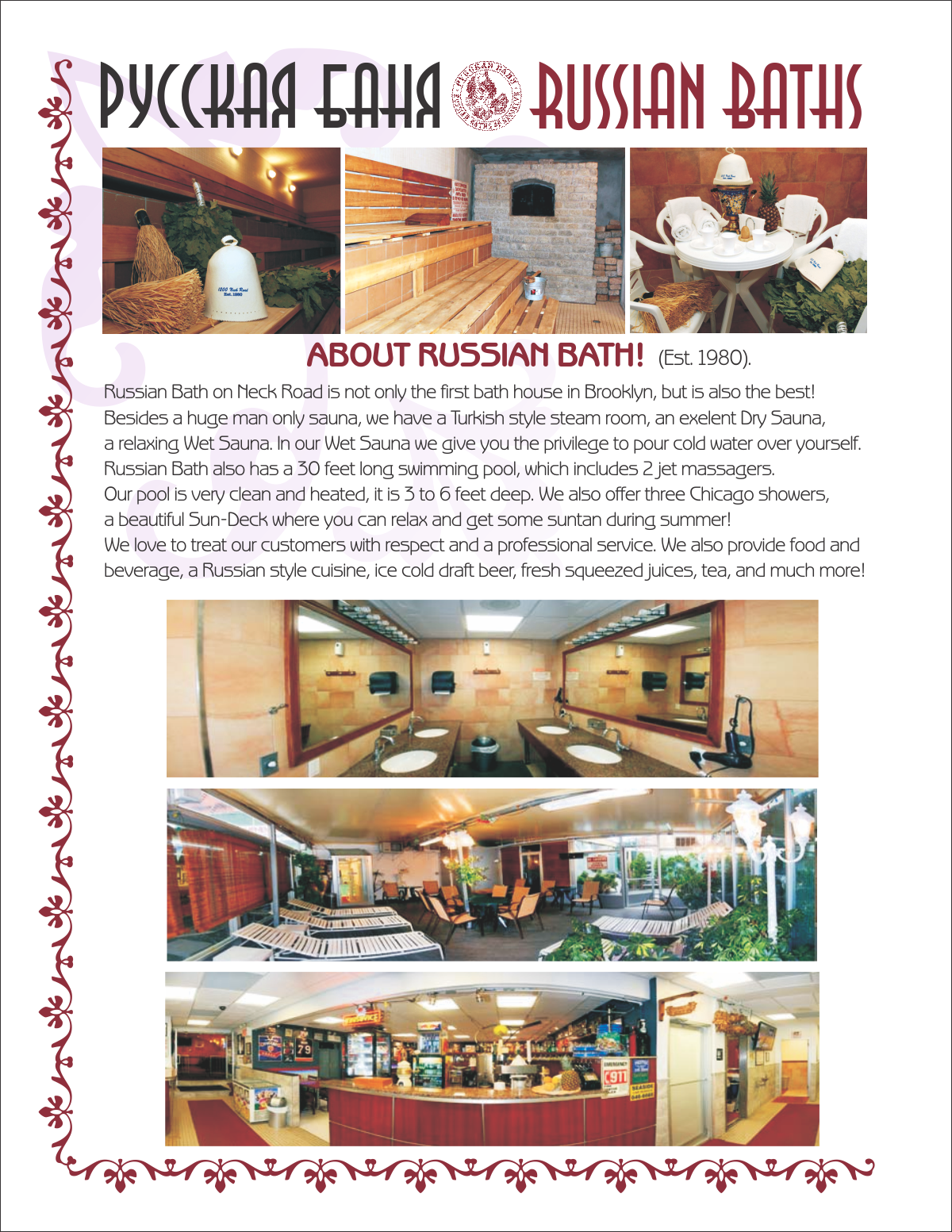 Greek Salad
Admittedly not Russian, but it was nice to get some fresh vegetables into the meal.
Herring with Marinated Onions
This dish is absolutely key in Russian cuisine. Salty herring must be served with onions and typically baked or boiled potatoes (with dill). Oh and vodka. The way my brother always puts it, "Well they brought the herring, so I had to order 100 grams." That's a vodka reference, by the way. Russian people say "100 grams" (sto gram) versus "a shot."
Assorted Pickles
Love, love love the tomatoes and cucumbers. Still think the pickled watermelon is weird. (Jen gags at the thought.)
Harcho
This is actually a Georgian dish which means "beef soup". The borsch was actually absolutely amazing at this restaurant too, served with a generous serving of sour cream, as was the harcho. We Russians love us some sour cream. However, my niece scarfed down the borsch before I could snap a photo.
Shashlyk
Basically marinated kebabs, amazing. Served with Frech fries, diced onions, cauliflower, dill and cabbage.
Chicken Tabaka
This is another Georgian dish. Basically the chicken lies flat, with weight on top to get the skin super crispy and leave the meat soft and juicy. Served with Frech fries, diced onions, cauliflower, dill and cabbage.
Liver
Not my favorite dish, but I still like liver. It's just that the shashlyk and the chicken stole all the spotlight. Served with mashed potatoes, cabbage, cauliflower
Cheers!